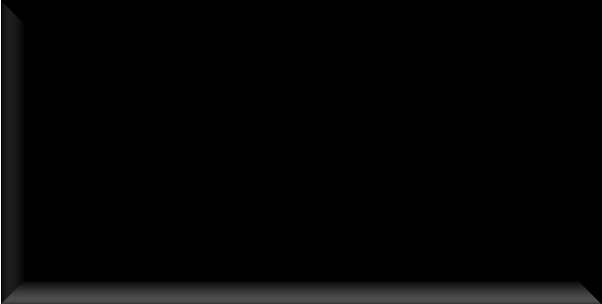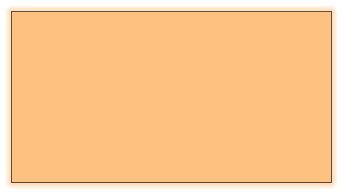 RF Limited XTR-2018 Xtreme™ Echo Mic
This is the latest echo mic from RF Limited. As the name suggests, it's turbo echo to the extreme! In
addition to the features of the EC-2018 Turbo, it has Cyborg™ Robotic Voice, which is another name for
Alien Voice™, Endless Echo™, Stadium Sound™, Double Talker™, and a richer tone quality that can be
best described as studio quality. To best describe the Double Talker™ effect I have to mention the Astatic
Echo Max 2000™. It is the same as their Slapback™ effect. It is a one time repeat instead of a fading echo.
Like the EC-2018 Turbo, the EC-2018XTR runs off of a 9 volt battery. I strongly recommend an alkaline
type or if even longer life is desired, pick up a Radio Shack 9 volt lithium battery.
Below is a table with the approximate settings for desired effects.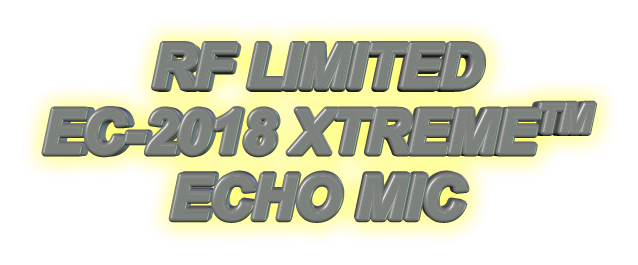 The most common wiring available is the 4-pin Cobra/Galaxy/Uniden, although it can be wired to any radio
on the market today. I've also tried one on a Tram D201 tube rig. It definitely has a studio quality sound on
this rig. I've also used one with a Magnum Delta Force, setting the mic and the radio internal turbo echo to
different settings in order to create a different sound effect with, awesome results. The mic is so clean it
works well in conjunction with other echo boards. They are available from Bob's CB Shop for $69.95.
http://bobscb.com
EC-2018 Xtreme™ Front With Battery Ind. LED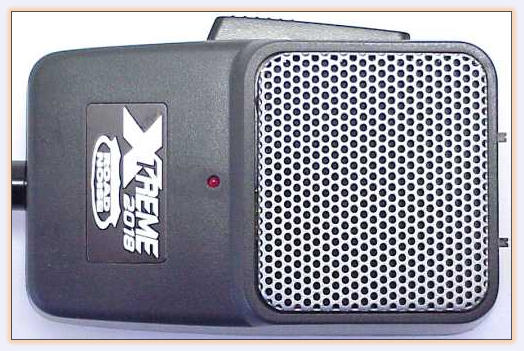 The EC-2018 Xtreme™ Also Has A Very Flexible 3 Meter Coiled Cord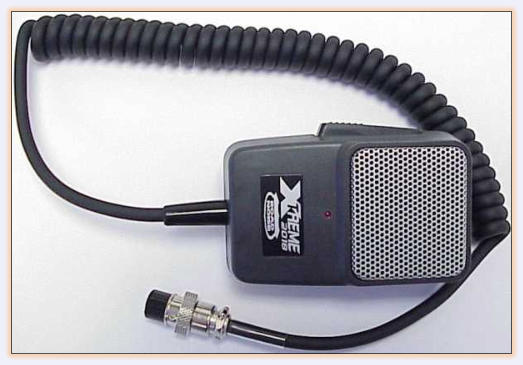 EC-2018 Xtreme™ Wire Color Code
Bob F
EchoMax 2000™ and Slapback™ are trademarks of Astatic Corporation.
All other trademarks listed are trademarks of RF Limited.
EC-2018 Xtreme™ Specifications
-25dB @ 1 KHz (at maximum output and minimum
echo)
9 Volt Preferably Alkaline
Below are audio samples of the different effects. Notice the difference in
tone quality between the EC-2018 Turbo and the EC-2018 Xtreme™. All the
sound effect were recorded with the same equipment at the same settings
and with no equalization. The only difference is the microphones, and they
are stock from the factory.

© CB World Informer Network 1996 - 2023 Worldwide Rights Reserved